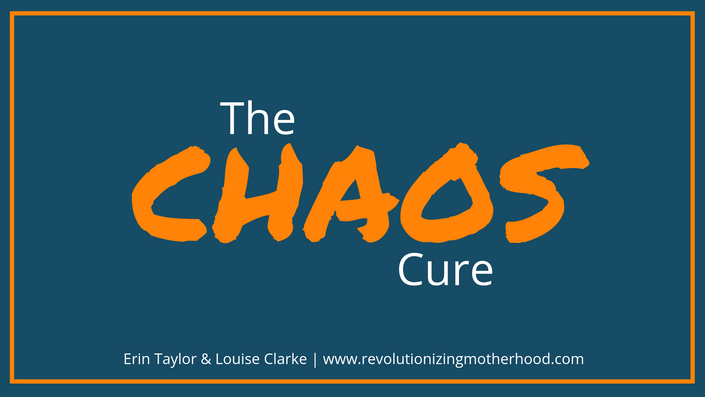 The Chaos Cure
Helping moms juggle it ALL!
Why The CHAOS Cure?
Being a mom is HARD. There's no avoiding the chaos that comes along with parenting. There are many demands on your time and attention, and it can be hard to juggle it all well and not feel overwhelmed.
Over just six weeks, we will share with you all you need to know to not only juggle it all well, but manage and navigate the chaos and enjoy your life more than you probably have been up until now. Instead of running around stressed, angry and reactive to your kids, this course will help you to become the parent you have always dreamed of being and one you will be proud to be.
The Reality is This:
The chaos of motherhood makes you
Miserable, Moody and MAD!
When you are Miserable, Moody and MAD you probably find yourself yelling at your kids, punishing them, and maybe even resenting this whole "motherhood thing." But the truth is, whether you realized it at the time or not, you signed up for this. It can be hard for sure, but it doesn't have to be as hard as it may have been up until now. Life as a mom IS a juggle. It is chaotic at times and it can be stressful and overwhelming.
It causes you to be triggered and reactive to your children

Your kids don't listen to you

You forget about yourself


Your kids resort to their devices every.spare.minute and you worry you are raising screen zombies

You feel disrespected by your kids


You resort to yelling and punishing

which you know you shouldn't do

After you yell, you feel guilty and shameful, causing more stress

It's not much fun

...



It doesn't have to be this way. We've got you covered.

Sound too good to be true?
The CHAOS Cure will help you:
Sleep better
Get more organized
Understand your child's behavior
Set better boundaries
Manage stress
Reduce your overwhelm
Shout less
Eliminate punishments, bribes and rewards
Deal with fear, judgment, guilt and shame
Raise more capable, cooperative, motivated, resilient, respectful kids
Find more balance
Have more fun!
Do you fall into any of these parenting traps?
The trap of chaos and overwhelm
Being on the hamster wheel
Wanting to fix or change or stop your child's behavior
Not being present
Punishing your child and feeling disconnected from them
Being pulled in a million directions
The trap of the over-scheduled child
Feeling embarrassed or ashamed to ask for help
Feeling discouraged, unhappy, LONELY - and then guilty for feeling that way
What Chaos and the Resulting Stress Costs Moms:


= $7,495 per year!!!
We spend so much on so many things trying to run from the stress and chaos when the solution is much simpler than all of this.
- - - - - - - - - - - - - -
The CHAOS Cure is only $97
- - - - - - - - - - - - - -

If you struggle to justify spending $97 for yourself, do it for your children. You will be giving them a calmer, more peaceful, content, fun mom who isn't always yelling at them and flying by the seat of her pants.
Don't they deserve at least that much???
Imagine going through life as a parent never realizing that there is a better way.
Imagine being able to manage the chaos and how it would change the relationship you have with your kids.
Just imagine how it would feel to…

Not need to yell to be heard
Feel respected by those around you
Know that when you are triggered you don't take it out on your kids
Have kids who listen to you
Avoid all the unnecessary struggles
Have kids who are respectful, resilient, responsible and reliable.
Have kids who are confident, capable, courageous and kind
Use effective consequences rather than use punishment, bribes and rewards
Not argue and negotiate with your kids but collaborate with compassion
Set effective boundaries that will help your child develop the core life skills you know they need
Have a more balanced and manageable life
Have more fun!
Be the mom your kids deserve
Be proud of yourself!
Included in The CHAOS Cure:
8 Introductory Videos
17 PowerPoint Presentations
17 Unit Transcripts
1 Course Workbook
6 Q&A FB Lives
Access to Coaching in FB Community Group
1 Guided Audio Meditation
1 Guided Video Meditation
2 PDF Downloads
+ Get Your Life Back
= PRICELESS
This course came at exactly the time I needed it! I was running around like a crazy woman, stressed and frustrated with my kids. I was thinking it was all my kids' fault, but after this course, I realized I was the one who was struggling to keep up on the hamster wheel! As a result of this course, I made some changes in my home and in my family, and the results are incredible! I feel less stressed, less crazed and I am not yelling at my kids all the time.
Thank you, Erin and Louise!
- Sharon, Mom
Your Instructor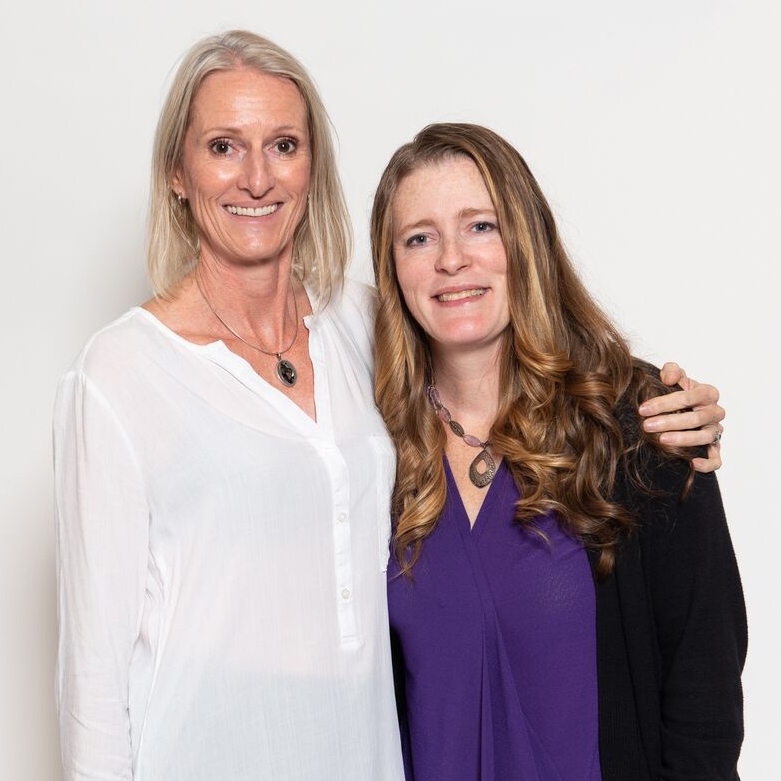 Erin and Louise are both Certified Parent Coaches who share a passion for helping parents make deeper, more meaningful connections with their children, to help them reduce the chaos and overwhelm, and help them enjoy parenting more.
Erin is a mom of four. Her oldest daughter died of a heart defect when she was just 24 days old. Erin and her husband were subsequently blessed with three other heart-healthy children - a 16 year old son, a 13 year old daughter and an 11 year old son. Erin found a way to take the tragedy of the death of her infant daughter and turn it around to not only survive but thrive, and help other parents do the same. She inspires parents through her blog, coaching, book and podcast.
Louise is a mom of three. Her oldest son is 17, her daughter is 16 and her youngest son is 13. She and her husband moved from Scotland to Canada when she was five months pregnant with their oldest son. They didn't know anyone or have any family in their new country. Her husband traveled for work and she often found herself home alone with the kids. Louise too inspires parents through her blog, coaching and podcast.
In the early years of motherhood, Erin and Louise both struggled to juggle it all - motherhood, running a home and working. They were stressed, frazzled and not that happy. But they found a way out. Interestingly enough, the work they do as parent coaches taught them how to manage the chaos, juggle it all well and LOVE their lives!
The CHAOS Cure is their collective effort to share their powerful strategies with moms everywhere to help them achieve the kind of life balance they both have.
Course Curriculum
The Chaos Cure
Available in days
days after you enroll
Module 1 - The Gift of Self-Care
Available in days
days after you enroll
Module 2 - Letting Go of Guilt and Shame
Available in days
days after you enroll
Frequently Asked Questions
When does the course start and finish?
The course is available completely after purchase. You can work through it at your own pace.
How long do I have access to the course?
How does lifetime access sound? After enrolling, you have unlimited access to this course for as long as you like - across any and all devices you own.
What if I am unhappy with the course?
We would never want you to be unhappy! If you are unsatisfied with your purchase, contact us within 30 days for a full refund.
How does The Chaos Cure work?
The Chaos Cure contains six modules with units in each one. No module takes more than 40 minutes to complete fully. You get access to the content right after purchase, and you can work through the material at your own pace.
I've never taken an online course before and I'm not very tech-savvy. Can I manage this?
We've got you covered. Teachable is a very user-friendly platform that is super-easy to navigate from your phone, tablet or computer. But if you have any questions at all, please reach out to us and we will be happy to help you.
Can I still do this course if I'm not on Facebook?
Yes you can! The Facebook group is a bonus to deepen the learning. But you can still work through this course and get its benefits if you are not on Facebook.
I'm enrolled. Now what?
After you enroll, you will get an email confirming your enrollment. The email will give you a link to open Teachable and you will create your login from there to begin accessing the course.
Thank you so much for your interest in taking our course to Cure the Chaos in your home!
We are happy to inform you that a portion of your purchase will go towards two of our favorite charities.
The first is called charity: water. This organization has structured its business so that 100% of our donation goes directly to helping people all over the world get access to clean water, which is so very important to health and well-being.

The second is called School The World. This is an organization founded by our friend Kate with a belief that empowerment begins with education. Kate builds schools in Honduras and Guatemala to help children there have opportunities for a better life.
When you register for The Chaos Cure, feel good knowing that you are taking steps to make a real transformation in your life and with your family, as well as helping people all over the world.
THANK YOU!